Discover More
Read our Annual Report from 2022 to find out more about how we are serving the 50+ community.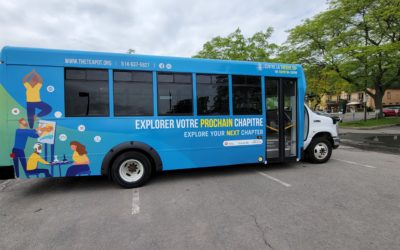 We are beyond excited to finally launch our Teapot bus graphics!  This has been a project that has been in the making for a few years now, and we are thrilled to have launched it this year at our annual general meeting. The concept of the design was coordinated by...
Exciting news! The Boutique is reopening on Wednesdays starting next week, October 27 from 9:30 a.m.-12:00 p.m. Come on by to browse new-to-you clothing and home décor items! Please note that if you wish to drop off donations, you will need to make an...