Working for the 50+ Community
The Teapot is working to improve the lives of the 50+ community of Lachine and surrounding areas, by helping them maintain their lifestyles in their own homes for as long as possible
The Teapot is built on "members helping members"…
Lachine Senior Citizens Inc., known as The Teapot, works to improve the quality of life of the 50+ community of Lachine and surrounding areas by providing activities, services, and volunteer opportunities that empower, educate, and excite.
With over 500 members participating in over 40 programs annually, we provide a safe space for diverse backgrounds in race, gender, language, socioeconomic status, religion, and sexual orientation.
We encourage our members to express their needs and opinions. The Teapot is built on "members helping members" and continues to encourage the implication and active participation of our members in order to create an environment where they can thrive, explore their own interests, and further develop their skills and abilities.
As the name reflects, the centre started as an afternoon tea group…
Lachine Senior Citizens Inc. known as The Teapot, is a not-for-profit community centre for people who are fifty years of age and over (50+).
As the name reflects, the centre started as an afternoon tea group within the church basement of Resurrection of Our Lord. Before long, a federal grant was obtained, which enabled the hiring of a part-time employee. What had begun as a "drop-in" centre soon became a multi-resource community centre that includes the offer of Home Support Services, which were funded by The Greater Montreal Agency for Health and Social Services (L'Agence de la santé et des services sociaux de Montréal).
In 1976, Catholic Community Services applied for funding from Centraide, who became The Teapot's primary resource of funding. The Teapot then moved into a small storefront on the corner of Notre Dame and 19th Avenue. In 1982, the City of Lachine, now the Borough of Lachine, offered The Teapot the use of their locale at La Maison du Brasseur. In April 2013, The Teapot and Catholic Community Services ended their long time partnership and now The Teapot operates independently.
Tamara Peel
General Director
Kisha Joseph
Assistant General Director
Kierra Dubeau
Communications Coordinator
Melissa Maselli
Community Outreach & Volunteer Coordinator
Rebecca Bryan
Social Services Coordinator
Michelle Welsford
Activities Coordinator
Ashley Hamilton
Program Worker
Jane Cowell-Poitras
President
John Pinnell
Vice-President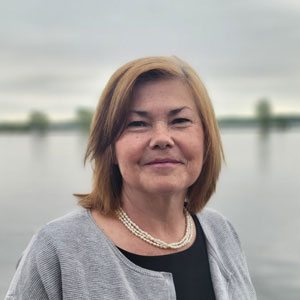 Marie-Josée Boivin
Director
A big thank you to all the generous contributors and supporters of The Teapot!